Pondhead Charcoal Online Shop
Welcome to the Pondhead Charcoal online shop for premium quality New Forest charcoal.For more information on our premium charcoal and how it's produced, click here. We are members of the New Forest Marque  – the sign of true local produce.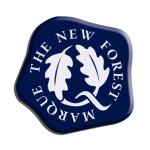 SUSTAINABLE CHARCOAL – THE FACTS.
Our premium BBQ charcoal is made in the heart of the New Forest from sustainable coppice woodland by the volunteers of Pondhead Conservation Trust. It is ethically produced using environmentally friendly kilns which give it a high carbon content. This makes it easy to light without the need for firelighters or lighter fuel. It burns evenly and is usually ready for cooking in under ten minutes. By purchasing this charcoal you are helping to restore a unique area of New Forest woodland. All sale proceeds are reinvested in our community woodland project.
Pondhead Conservation Trust has been producing high quality BBQ charcoal in the New Forest since 2014. We are a community woodland project and registered conservation charity run entirely by volunteers. We are proud holders of the Queen's Award for Voluntary Service.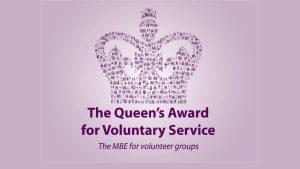 IMPORTED CHARCOAL – THE FACTS.
At present over 90% of all BBQ charcoal consumed in UK is imported. Significant amounts are imported from endangered tropical rainforest and mangrove habitats of South America, West Africa and South East Asia. These are regions where damage has been caused by unsustainable forestry practices – one of the main causes of deforestation. Much of the imported product is made using inefficient methods. This gives rise to a low carbon content making it difficult to light and burn evenly without the aid of lighter fuel or firelighters. These accelerants also taint the flavour of your BBQ meal. Our charcoal lights easily without the need for accelerants.
BUY LOCAL & HELP OFFSET YOUR CARBON FOOTPRINT
Available in 3kg bags – minimum order 2 bags. Free delivery within 48 hours* or click & collect available. *Delivery only available to addresses within the New Forest National Park plus Lymington, Totton and the Waterside.
CLICK THE BUTTON BELOW TO ADD 2 BAGS TO YOUR CART – YOUR ORDER CAN BE INCREASED ON YOUR CART PAGE
Showing the single result
Showing the single result